A Full Service Commercial Industrial Real Estate firm serving Suffolk & Nassau Counties (Long Island), Brooklyn and Queens Counties (Metro New York City) New York for over 30 years
FINCH REALTY
Specializing in Commercial and Industrial Real Estate and Property Management Services in Nassau and Suffolk Counties on Long Island as well as Brooklyn and Queens Counties in New York City
CLICK HERE FOR NEW EXCLUSIVES FROM FINCH REALTY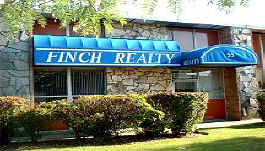 FACTORIES / SHOPPING CENTERS / INDUSTRIAL BUILDINGS / OFFICES / WAREHOUSES / RETAIL STORES / OUTLET STORES / R&D SPACE

SALES AND LEASING

PROPERTY MANAGEMENT

TENANT AND BUYER REPRESENTATION

CONSULTATION ON REAL ESTATE PROBLEMS
Click on the Commercial Industrial Real Estate Service listed above in order to find out more about what we can offer to you, or contact us for additional information at:
E-mail: Info@FinchRealty.com

55 Central Avenue, Farmingdale, N.Y. 11735

Telephone: (631)-249-0101

Fax: (631)-249-3596

A PARTIAL LIST OF SOME COMMERCIAL INDUSTRIAL PROPERTIES THAT ARE CURRENTLY AVAILABLE

A PARTIAL LIST OF OUR PAST AND CURRENT COMMERCIAL AND INDUSTRIAL CLIENTS AND TENANTS

OUR LONG ISLAND LINKS
Finch Realty is a New York State Licensed Realty Estate Broker serving the Long Island and Metro New York City Business Community for over 35 years. We are still individually owned and managed with the goal of providing the highest level of services to our local community. Our field staff average over twenty years of experience with commercial industrial property in the Nassau and Suffolk Counties; Brooklyn and Queens marketplace which guarantees that your business receives only the most skilled and knowledgeable representation.
Click below on the size range that is of interest to you:
|1,000-4,999|5,000-9,999|10,000-24,999|
|25,000-49,000|50,000-99,999|100,000 & Over|

© Finch Realty 2000-2012 All Rights Reserved